"Talk less, smile more, do whatever it takes to get the client back on the gym floor. " He ripped that off from Lin Manuel Miranda. If you can ignore that he's in shorts all the time, his CV is here.
Naithrav is a former tennis player. He is a Certified Personal Trainer by ACE (ACE-CPT). He is also a Menno Henselmans certified personal trainer. Apart from coaching at Movement Inc, he works at Aspire High Performance Tennis Academy as a tennis coach and trainer. Naithrav's goal is to work with tennis players on court as well as off-court in order to prepare them for the rigours of the sport. You can read his blog here.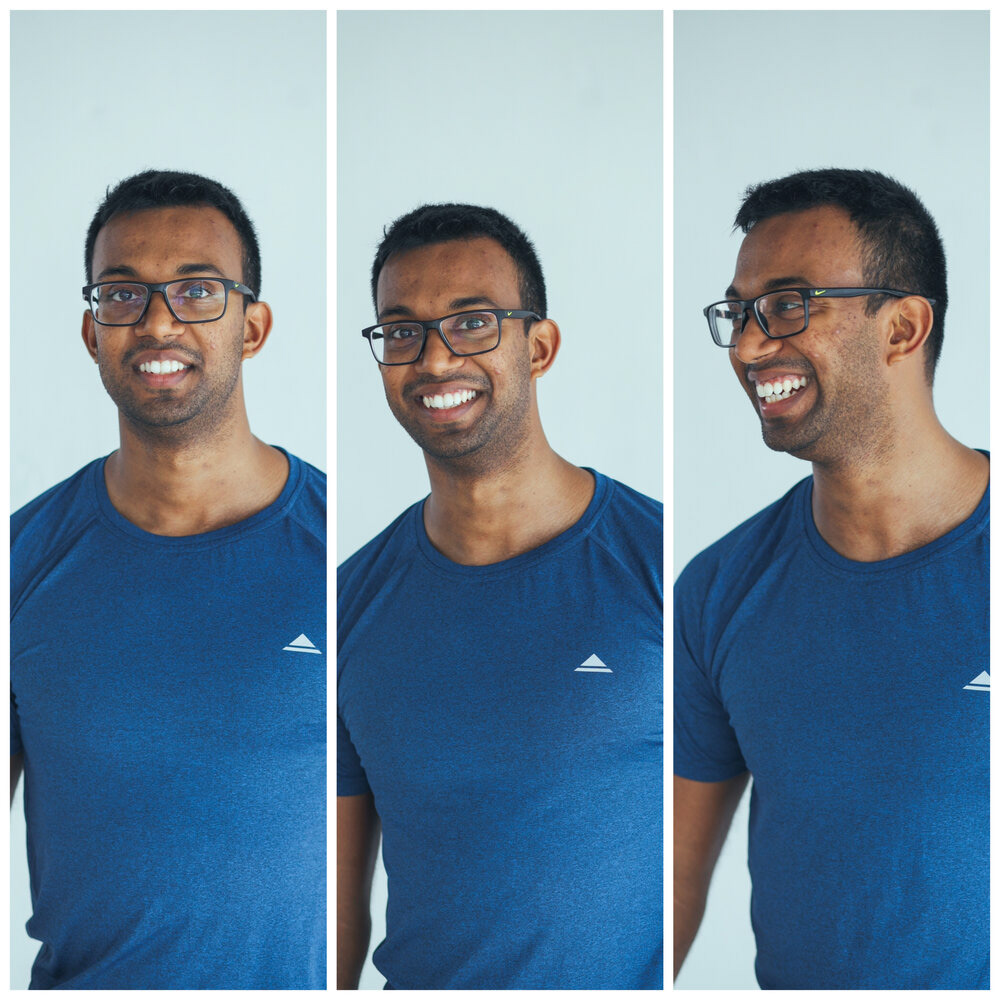 Nitin joined Movement Inc in September 2018. He is a Menno Henselmans certified personal trainer and enjoys the process of making people strong. Nitin has been lifting weights since 2010 and has even competed in the sport of weightlifting (the one in the Olympics) while in college. Nitin is very passionate about weightlifting and the question "Aren't lifting weights and weightlifting the same?" hurts his feelings. He still actively works on his weightlifting chops and coaches it to whomever is willing to put in the time at Movement Inc. When Nitin isn't getting people strong or doing weightlifting, he's trying to learn as much as he can to get you stronger better. On the rare occasion that he's bored of all the above, he likes playing the guitar. Nitin often chronicles his lifting sessions as insta stories.
Vishy dabbled in strength training after a series of injuries forced him out of long distance running. He joined Movement Inc first as a trainee and then decided to pursue a career here as a coach. He hopes to couple his love for teaching and the joy he derives from lifting weights to coach clients to get stronger. Vishy is an embodiment of the term 'Keep calm and get strong.'
He is a Certified Personal Trainer by ACE (ACE-CPT).